+
Audio Amplifier Uses
Car Aux Input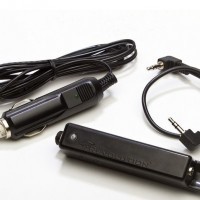 Bring your audio player and car stereo together with the Boostaroo Audio Preamplifier
The Boostaroo is an amplifier that will enhance your audio player with more volume and better sound through your car stereo.
Connect the Boostaroo preamplifier to your audio player, and your auxiliary (aux) jack. Then prepare to hear your music the way it was meant to be heard.
Along with better volume, you will be able to hear more detail and nuances in your music.
"The input signal from my mp3 player to the aux in of my car radio was very week. Then I bought a Boostaroo and the problem was solved at once. Now I hear louder sound with the better quality. Thank you very much people." ~ Owner Prokopis T.
"I bought the Boostaroo so I could take advantage of the aux input on my car stereo deck. I couldn't believe how loud it got. I could not turn my stereo all the way up since it was so loud. I have aftermarket speakers also, so the sound quality was amazing, a huge difference." ~ Owner Paxton