+
Audio Amplifier Uses
Motorcycle Audio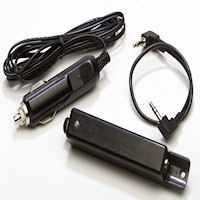 Beat road noise with a motorcycle audio amplifier.
The Boostaroo motorcycle audio amplifier provides up to 4 times the volume and greater audio clarity. It even allows a co-rider to listen at the same time.
Whether you use a Mp3 player, GPS, or satellite radio, our amplifier will increase the volume allowing you to hear while you ride.
The amplifier is designed to work between your audio source and your motorcycle's stereo system, helmet, or speakers. The audio amplifier is small, so you can mount it inside your fairing, on your handlebars, or in a saddlebag.
Our motorcycle amplifier is backed by a 90 day return and a 1 year warranty.