+
Audio Amplifier Uses
iPods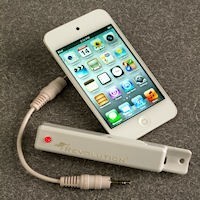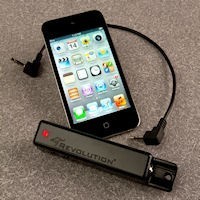 Increase your volume up to four times with the Boostaroo iPod Amplifier.
Our iPod amplifier will efficiently power your headphones and earbuds without distorting. Your audio will become more clear at a lower volume.
Whether you are using iPod earbuds, or headphones, you will have the comfort, and pleasure, of the best audio possible.
The iPod amplifier is compatible with any model iPod, is self powered, and plays up to 40 hours.
To use the amplifier with your iPod in your car. Plug the amplifier into your iPod and auxiliary input on your car stereo and you'll hear a dramatic difference.
"The Boostaroo amplifier is amazing. Best thing I have spent on my iPod in years!" ~ Bill Y.
"Just a word of thanks to all of you at Boostaroo. I purchased my first one ages ago to improve the volume output of my iPod. I just ordered a new Revolution and literally can't wait for it to get here." ~ Dave Adkins
UpBeat Audio, and our iPod amplifier are in no way associated or affiliated with Apple® Inc, and use their name with no intention of infringement on their trademarks, but only as a benefit to the registered owner.
iPod Nano, iPod Classic, and iPod Touch are registered trademarks of Apple, Inc.