+
Audio Amplifier Uses
iPads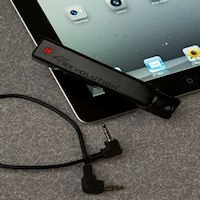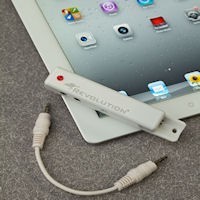 Increase iPad volume and audio quality with our amplifier.
With 4x's more power, our amplifier increases the volume of your iPad to drive your headphones, earphones, or speakers.
The Boostaroo iPad amplifier enhances your headphones, or earbuds, at lower volume levels, saving the battery and protecting your hearing.
Our iPad amplifier is designed to work with any headphones. From earbuds, to noise cancelling, you will have the pleasure of knowing that you are getting the best audio possible.
The amplifier is small and light weight, runs up to 40 hours, and works with all iPad models. It is also an audio splitter, allowing 2 people to listen at the same time.
"The Boostaroo is a great device to boost the volume of my iPad!" ~ Amp Owner Bernhard P.
UpBeat Audio, LLC and it's iPad amplifier are in no way associated or affiliated with Apple®, and uses their name with no intention of infringement on their trademark, but only as a benefit to the registered owner. iPad, iPad 2, The New iPad, and iPad Mini are registered trademarks of Apple, Inc.