+
Audio Amplifier Uses
Headphone Amplifier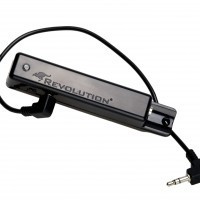 Would you like a headphone amplifier that will increase your volume level, with greater audio clarity and richer sound?
The Boostaroo amplifier can efficiently drive your headphones, raising your volume up to 4 times and increase the sound quality.
Our headphone amplifier is also an audio splitter that can allow two or more people to listen at the same time.
The Boostaroo headphone amplifier is easy to use. Plug the amplifier into the audio out of your device, then plug your headphones into the one of the audio outputs on the amplifier.
"My amplifier has performed flawlessly. Easy to install & operate. No way to do it wrong, that easy. Highly recommend Boostaroo for anyone with issues of insufficient volume for whatever device they are using.

Nuff' said..." - Howard